Bealls Inc. is a privately held company, rich in tradition, still owned by the founding family. Founded in 1915, Bealls includes over 500 stores and BeallsFlorida.com. Bealls is the destination of choice for casual lifestyle and priced-right apparel and home merchandise. Bealls Stores and BeallsFlorida.com, are owned and operated by Beall's Stores, Inc. and Beall's Westgate Corporation. Bealls Inc. is not affiliated with Stage Stores.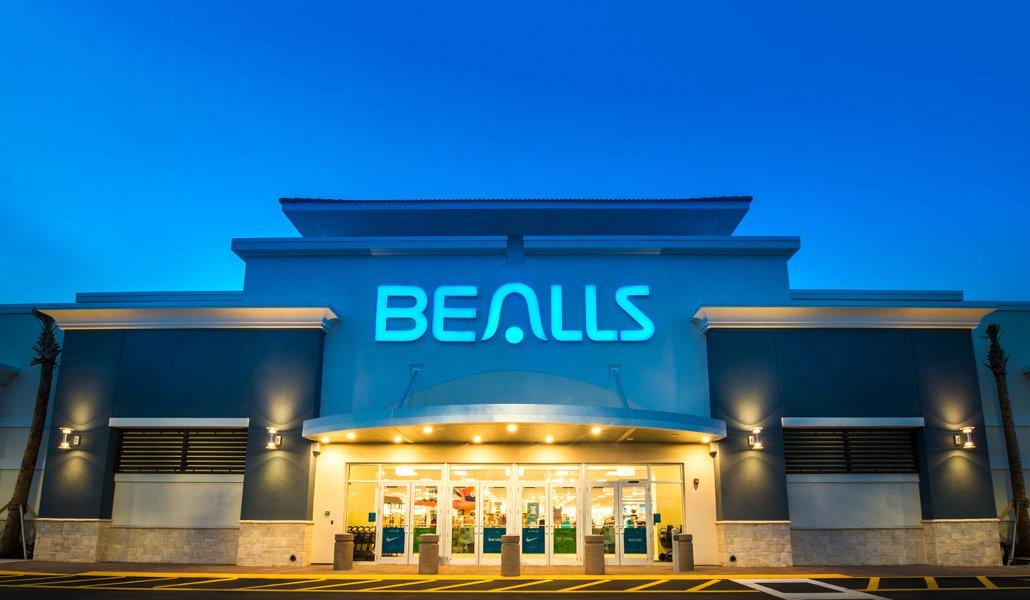 History of Bealls
Our Companies
Our Brands
A Century of History
The Dollar Limit
In 1915, Robert M. Beall, age 22, opened a dry goods store in Bradentown, FL on the banks of the Manatee River. At that time, the pioneer town had a population of just over 3,000 people and was most easily reached by steamboat from Tampa. Beall spent his entire investment of $2,500 on stock, so he over-turned wooden packing crates that his goods arrived in and used them for display tables! Nothing was priced over $1.00, so he named his store The Dollar Limit.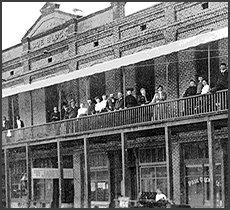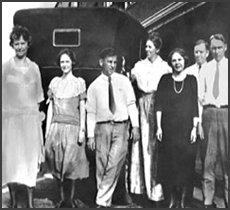 V ("Five") Dollar Limit
Following World War I, inflation pushed up prices and in 1920, he changed the name of the store to the V (Five) Dollar Limit. As his business grew, he bought his own property and in 1924, built a larger store a few blocks away on Manatee Avenue. During the Depression, he lost his store to the bank but continued to operate it. In 1944, he was able to repurchase the company.
1940s - Beall's Department Stores
In 1940, Robert Beall's son, E.R., joined the family business after graduating from the University of Florida. In 1946, after serving in the army, E.R. rejoined his father. That year they changed the name to Beall's Department Store. Robert Beall ran the original downtown store until just a few months before his death, at age 86. The original store continued to operate until 1987 when it was torn down for new construction. The proceeds from the sale of the building were used to establish the R.M. Beall, Sr. Charitable Foundation in support of youth and education.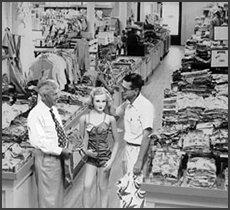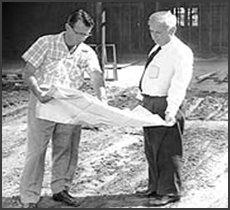 1950s - Expansion
Florida experienced explosive growth during the 1950s. Americans were more mobile than ever before and air conditioning transformed southern living. E.R. foresaw the company's future growth in the new shopping centers serving middle income retirees who were flocking to Florida. In 1956, the first expansion store was opened in Bradenton. The third store followed in Venice, FL in 1961. The following year, sales passed the million dollar mark for the first time.
1970s - A Decade of Growth
In 1970, E.R.'s son, Robert M. Beall, II (Bob) joined the business after completing his military service and earning an MBA at New York University. The first three generations were active in the company until the death of Robert, Sr. in 1979. In 1980, when Bob Beall assumed the presidency, the chain had grown to $38 million in annual sales. The family tradition continued when Bob's son Matt Beall joined the company in 2004, marking the fourth generation.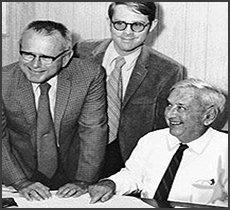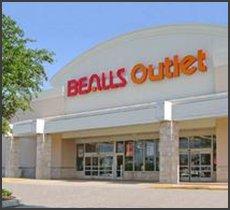 1980s - An Outlet is Born
In 1987, Beall's Outlet was born when Chairman E.R. Beall conceptualized the new chain in response to the boom he observed in outlet retailing in the Carolinas. In 1992, Beall's Outlet opened a store in Arizona, its first location outside the state of Florida. Today under the name of Beall's Outlet and Burke's Outlet, the off-price stores continue their rapid growth, numbering over 450 locations in 17 states.
Bealls Today
Today, Bealls surpasses a billion dollars in sales annually with over 500 stores and BeallsFlorida.com. Featuring exclusive brands and fashions especially chosen for Sunbelt climates, we are the source of choice for lifestyle-right and priced-right apparel and home goods. A century after opening our doors, Bealls continues to serve our communities with the spirit of pride and appreciation first shown by Robert M. Beall back in 1915.